Hey! I am Francois Steyn. I've loved anything with wheels since I can remember. My first bike was a Yamaha XT 500 which and I immediately fell in love with adventure bike riding. Shortly after getting married a few friends and our wives did a longer trip. I just got a Kawasaki KLR 650 (a big upgrade from the XT) and we took my dad's Suzuki SJ 413 with as a backup vehicle.
After that we started going on longer trips through rougher terrain, always camping and carrying our own gear on the bikes. During these trips I had the opportunity to ride many different dual sport bikes and gain experience in bike maintenance from very knowledgeable riders.
I learned how to get stuck, and unstuck in deep sand.
And that riding mud is definitely NOT the same as riding in sand.
It wasn't long before my wife wanted her own bike, so we bought two 125 cc Chinese delivery bikes and rode around South Africa for 19 days. You can read more on this on this super basic blog that we published via an old cell phone: https://aroundsa.blogspot.com/
Cape to Cairo
We did a few trips on bigger bikes before we finally did THE big one. Cape to Cairo on 200 cc Chinese road bikes. It took us 90 days to cover the 9 600 miles. We published a blog post every single day at: https://crossingafrica.co.za/
On this trip we camped in the desert in Sudan and Egypt, and road the gnarly road of volcanic rocks in the Chalbi Desert. This was truly a life-changing experience and something I am definitely planning on doing again.
We had a child soon after, so the touring was put on hold. But I still wrote motorcycle reviews for a sports magazine and the local newspaper. Attending the odd bike launch when I had to opportunity to slip away from my day job.
I am always on the lookout for a an old bike.
In more recent years I've taken up the hobby of tinkering with bikes and cars. I just love to learn how they work and how to fix them myself. Skills that are very valuable when you go on an extended adventure bike ride.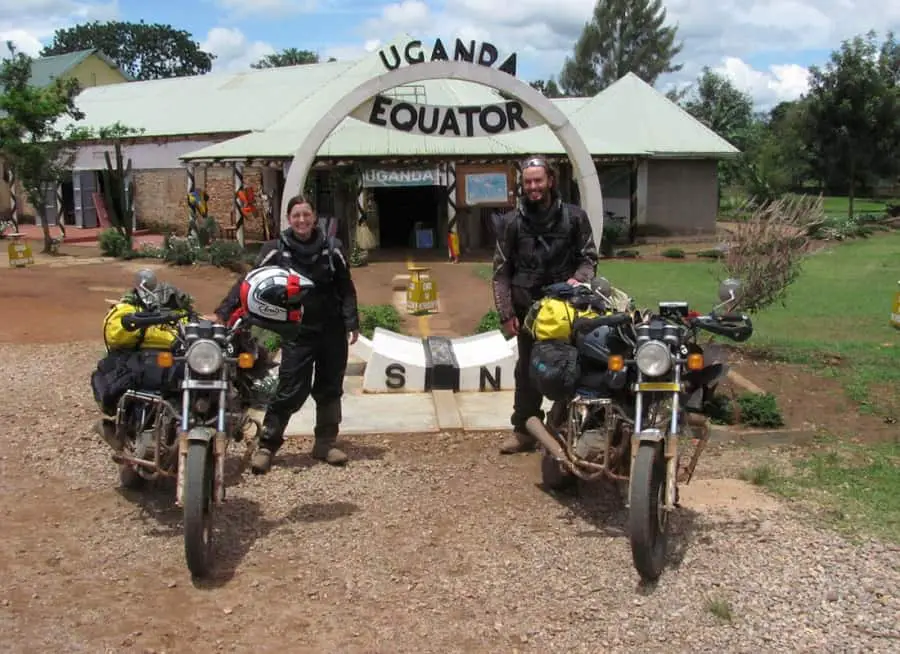 Get in contact at info@adventurebiketroop.com